Few days to the end of the old naira note and the beginning of a new legal tender as announced by the Central Bank Governor, Godwin Emefiele. The new notes revealed by the Nigerian apex bank are the 200 500 and 1000 naira notes. It is no news that the new notes have gathered many reactions as some counterfeit notes have been rumored to be circulated alongside the new naira notes. However, the new notes have been designed in such a way that Nigerians can recognize the new naira notes by the sense of touch, sight and technological introduction for easy detection against the fake notes. Here are some security features to look out for: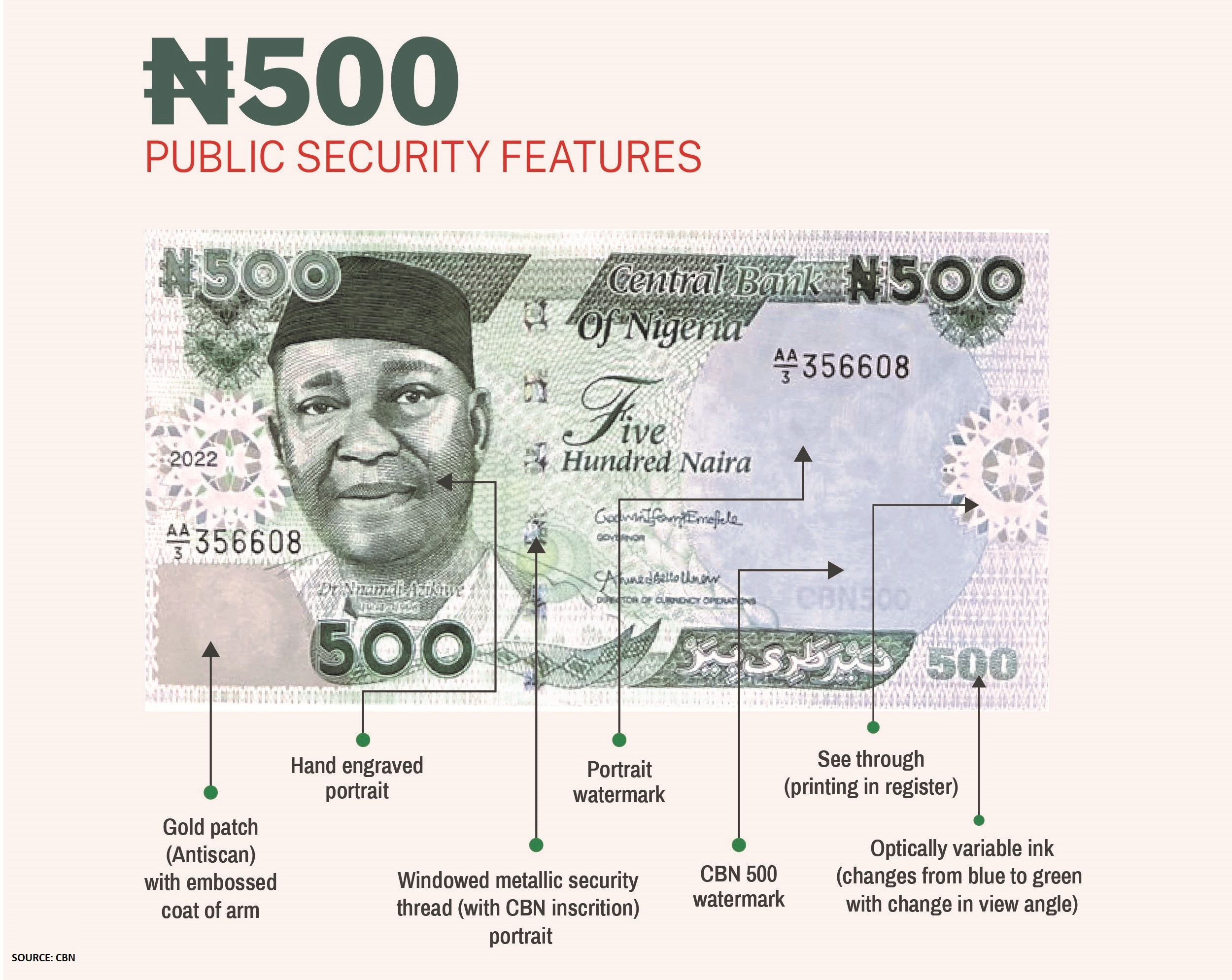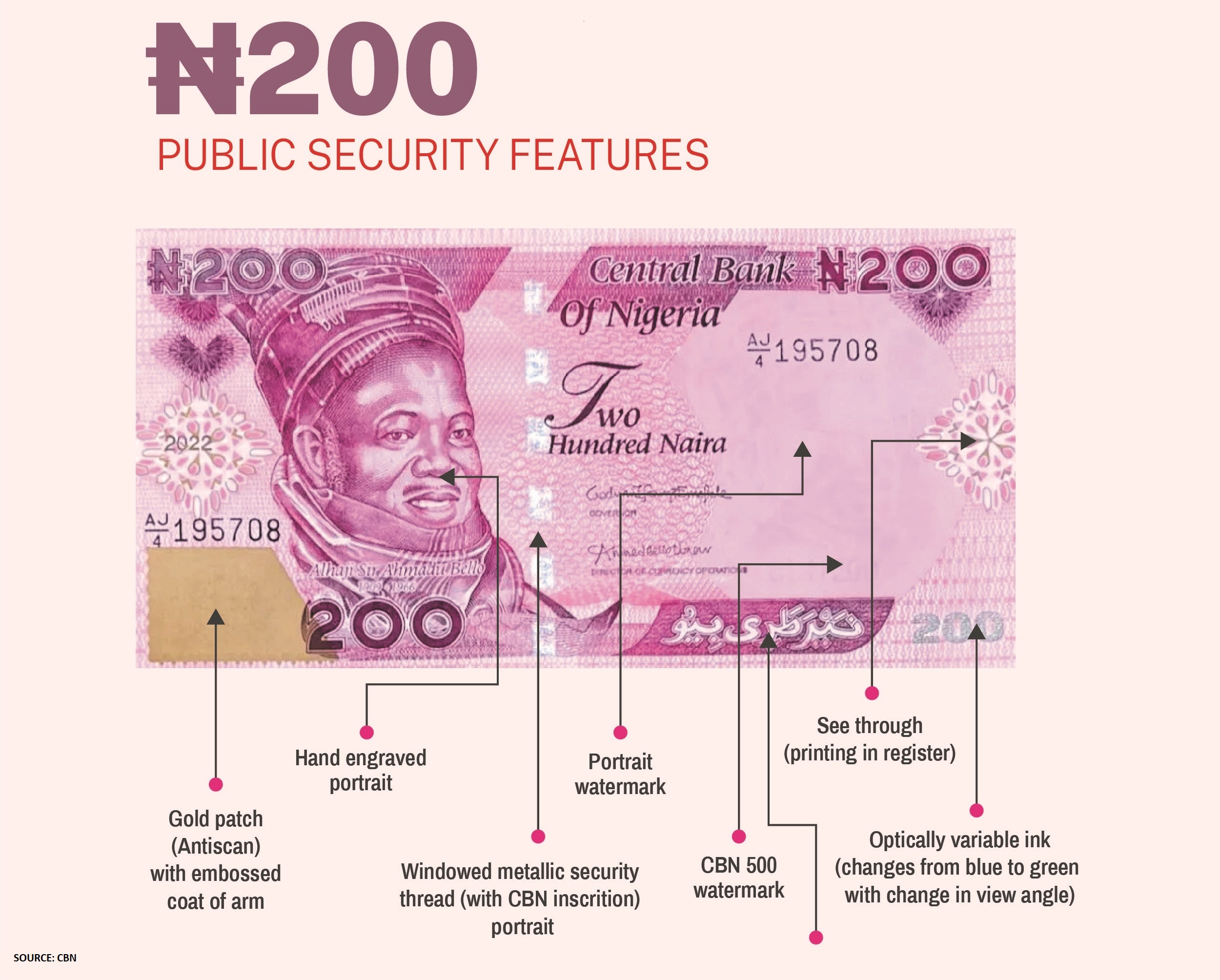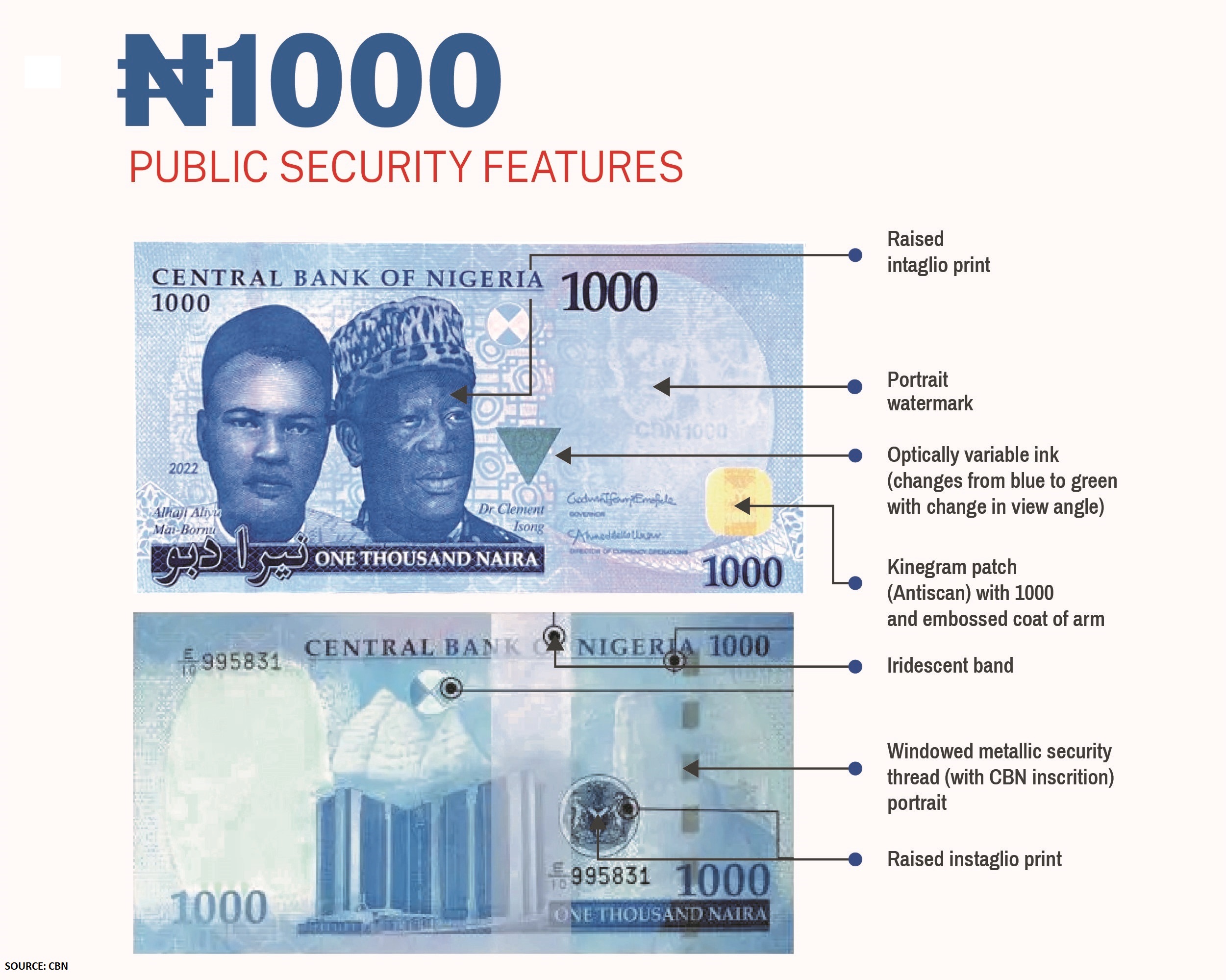 The naira notes are also protected against photocopying. There are also features not visible to the eyes but visible under ultraviolet light; for example, the serial number on each banknote is black but turns green under ultraviolet light.
Now you know what to look out for when you get those notes out there.
---
---
0 Comment
---
Write a Comment